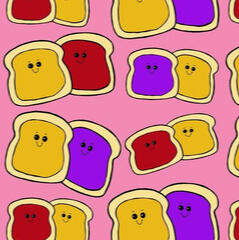 PaintByJenni
Commission status: OPEN
Hi, I'm Jenni! If you are interested in my art and would like to commission me, please read the Terms of Service below carefully. By commissioning me, you agree with the policies I have implemented.I specialize in acrylic but have had experience with watercolor, color pencil, pens/markers, and oil pastels. Recently, I have opened commissions for digital art as well!What to expect:
Acrylic painted artwork will be done on stretched canvas. You can request multimedia paper if you would like. However, I recommend canvas for acrylic.
Watercolor, pens/marker, pastels, and color pencil commissions will be done on paper suited for the medium.
Digital artwork is done using Procreate and or Photoshop. I am open to different art styles as long as I receive adequate references.Largest size I will commission for canvas is 20x24"
Largest size I will commission for multimedia paper is 11x14"I will let you know the estimated time a commission will take upon request.
I will contact you throughout the process to ensure you are satisfied with the way the commission is going. You will be able to make suggestions and or further requests. If these suggestions/further requests increase the artwork's complexity, the price may go up. After I start painting/coloring on non-canvas commissions, only small corrections are available.What to include in email/message:
- Commission details: Medium, size, and what you would like me to draw/paint. If a canvas painting, the color of the canvas border or if you would like me to extend the painting onto the border.
- Description/references: Character design, background, style, props, poses, details, ect. Please be detailed!
- Deadline: If there is a tight deadline considering the aspects of the commission (size, medium, complexity of request) there may be an additional charge.General Pricing
Canvas:
- Smaller than 18x20": $70 USD
- 18x20" and larger: $115 USD
Digital:
- Starts at $20 USD, but heavily depends on complexity- please message for a quote!
Multimedia paper:
- Smaller than 11x14": $30 USD
- 11x14 and larger: $50 USDThe rates listed above are only general to help give you an idea. If your commission is complex or less complex rates may vary. I will review your request before finalizing the price.Shipping is $5 USD for canvas and $2 USD for paper.
I do not ship international.Payment
USD via Paypal or Venmo
- 25% payment when I accept the commission - confirming a sketch of it.
- 75% payment when you receive the final image.Additional Information
- I reserve the right to decline commission, because of subject matter or content.
- I reserve the right to cancel your commission at any time due to unforeseen circumstances. Refund will be provided to you if you have already paid.
- Commissions are for personal, non-commercial use only. You can't make money from them or use them for any commercial purposes such as advertising or sales. You can't change or edit the commission. I reserve the right to use a commissioned piece itself, such as including it in future portfolios or social media posts.
- I am open to all commissions except for NSFW, furries/anthro, and mecha. Totally okay with gore.My artwork below
NOTE: These pieces are not for sale.